Paintings for Sale
Prices in $A, not including postage – contact Lyn.  Paintings can be purchased framed or unframed (larger framed works can be sent by courier at buyer's expense).
Where framed, the measurements are to the outside of the frame.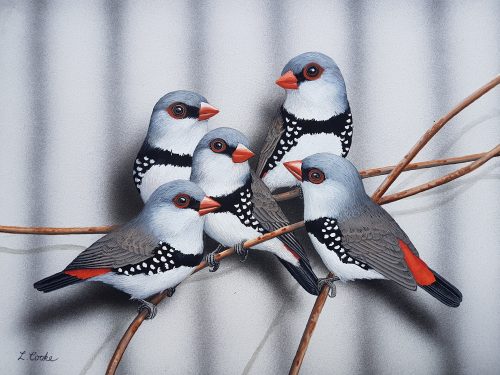 "Diamond Firetails" 162 X 230 unframed  $220
Supplied with double mount
---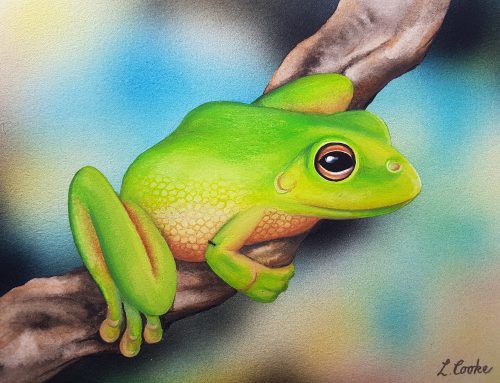 "Green Tree Frog" 117 X 162 mm  $140
Supplied with double mount to fit 200 X 250 (8 X 10) standard frame.
---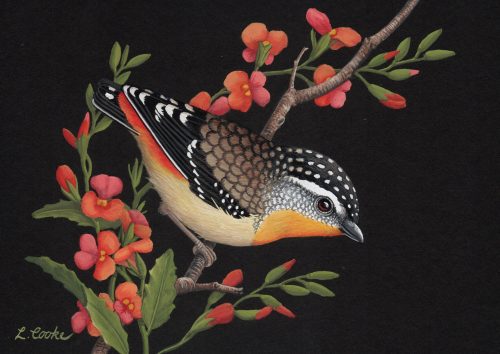 "Spotted Pardalote"  130 X 170 mm, unframed   $165
250 X 300 mm, framed  $180
---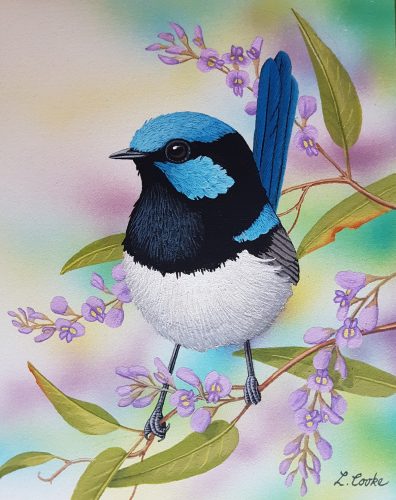 "Wren" 125 X 165 mm, unframed  $210
250 X 300 mm, framed  $220
---
"Tree Frogs"  220 X 160 mm  unframed    $190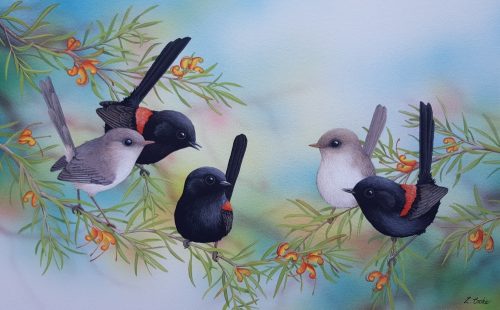 "Red-backed Wrens"  350 X 490mm including frame $320
---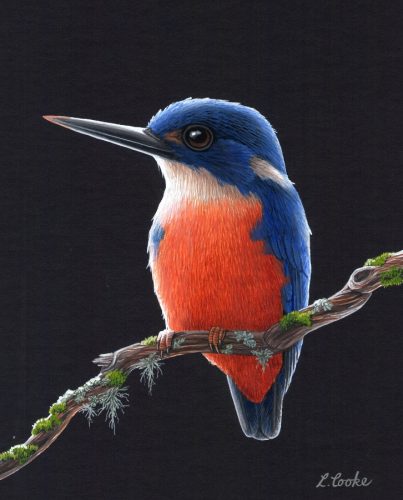 Äzure Kingfisher"  125 X 165 mm, unframed    $150
Supplied with double mount to fit standard 8 X 10 frame
---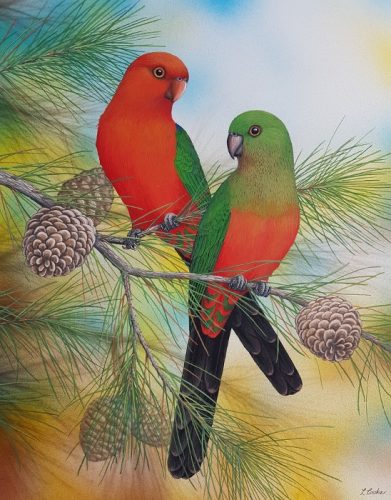 "King Parrots"  480 X 580 mm including frame   $470
---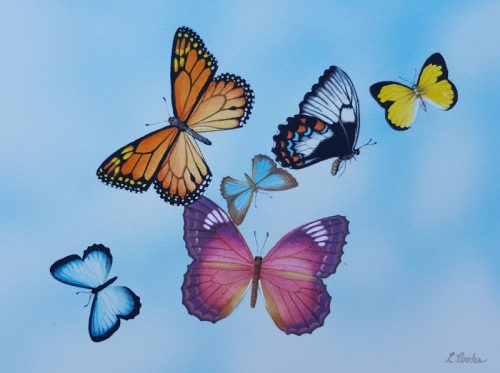 "Australian Butterflies", unframed, $170
---