Paintings for Sale
Prices in $A, not including postage – contact Lyn.  Paintings can be purchased framed or unframed (larger framed works can be sent by courier at buyer's expense).
Where framed, the measurements are to the outside of the frame.
More work will be available in September. Please revisit the page then .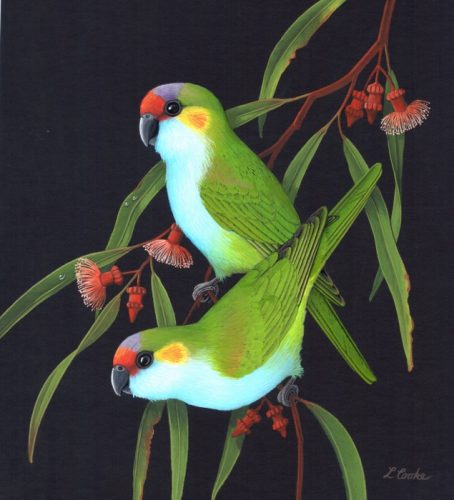 "Purple-crowned Lorikeets" 
SOLD
---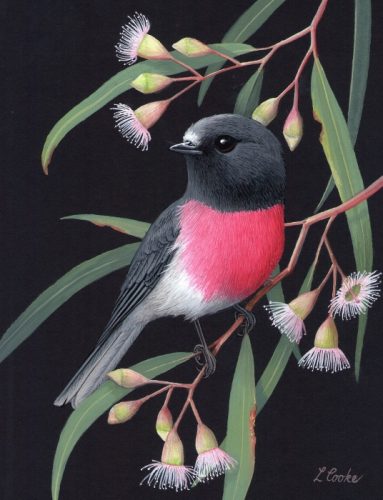 "Pink Robin"
122 X 162mm unframed  $160
225 X 275mm framed  $175
---
"Meerkats".    450 X 400 mm including frame  $330
---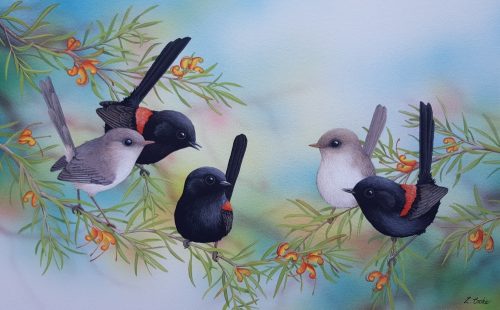 "Red-backed Wrens"  350 X 490mm including frame  $340
---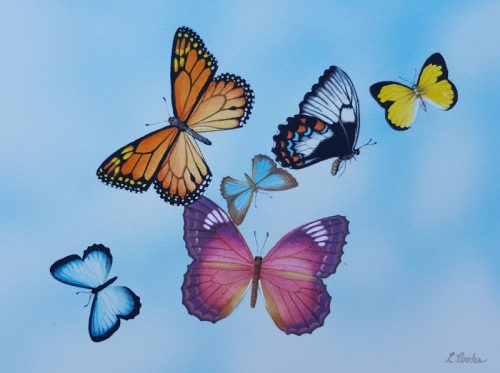 "Australian Butterflies"   370 X 320mm including frame. $200